Cowboy Beans
Ingredients:
2 cups dried red beans
2 cups dried pinto beans
1 large yellow onion, chopped
3 tablespoons garlic, chopped
3 green chile peppers, grilled and diced
3 vine-ripened tomatoes, grilled, seeded and chopped
1 tablespoon vegetable oil
7 quarts water or vegetable stock
1 smoked ham hock
1 teaspoon toasted coriander seed
1 bay leaf
2 whole dried red chile peppers
Salt and pepper, to taste
Soak beans overnight in water to cover, changing water once; drain.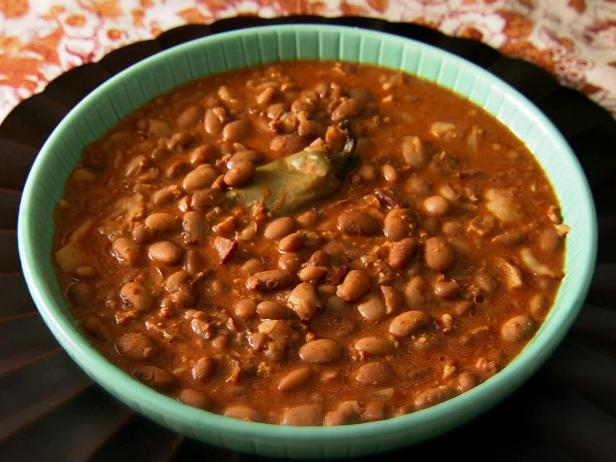 When cowboy beans are ready, saute onion, garlic, green chiles and tomatoes in oil in a large soup pot or Dutch oven over medium-high heat. Add water or stock and ham hock; bring to a boil. Add beans, coriander seed, bay leaf and dried chiles. Continue to boil for 30 minutes, then lower heat, cover and simmer for three to four hours, until beans are tender. Season with salt and pepper to taste. Makes 16 servings.
---
---
---
---
---
---
---
---
---
---
---
---
---
---
---
---
---
---
---
---
---
---
---
---