Chuckwagon: Sourdough Cornbread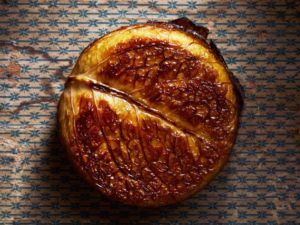 Here is a recipe to use some of the Sourdough starter you made from a previous post. This recipe for sourdough cornbread comes from the Hashknife Outfit of Winslow, Arizona.
1 cup starter.
Enough cornmeal to make a beatable batter
1 ½ cups milk
2 tablespoons sugar
2 eggs beaten
¼ cup warm melted butter, or fat
½ teaspoon salt
½ teaspoon soda
Mix starter, cornmeal, milk, eggs and stir thoroughly in large bowl. Stir in melted butter, salt and soda. Pour into a 10 inch greased frying pan or Dutch oven, and bake for 25 to 30 minutes.
*Courtesy of Chronicle of the Old West newspaper, for more click HERE.