The Killers of the Flower Moon trailer has debuted today. Based on the 2017 non-fiction book Killers of the Flower Moon: The Osage Murders and the Birth of the FBI by American journalist David Grann, Killers of the Flower Moon will be Scorsese's first outing since 2019's Oscar-nominated The Irishman debuted on Netflix. Enjoy the Killers of the Flower Moon trailer here:
Initially scheduled to enter production in 2018, Killers was one of the many film projects hobbled by the pandemic, and didn't get off the ground properly until February 2021. Its ballooning $200 million budget apparently makes it the most expensive film ever shot in Oklahoma – judging by the epic scale of the trailer, it's not hard to see why.
Starring DiCaprio alongside Lily Gladstone, Brendan Fraser, Jesse Plemons and Scorsese stalwart Robert De Niro, the plot centres on a series of murders taking place in Osage County and Washington County in the early 1920s, after large oil deposits were discovered underneath land owned by the Osage people.
According to a Deadline feature on the making of the film, Scorsese and his two leads agreed early in pre-production that they did not want to "serve up a white-savior Western" that focused on the heroic deeds of FBI agent Tom White –the character DiCaprio was initially slated to play. DiCaprio reportedly suggested shifting the focus of the film to one of the suspects, Burkhart, and he wound up with the role, while Jesse Plemmons came on to olay White. De Niro plays William Hale, the uncle of Burkhart, and a key figure in the film's central conspiracy.
"I'd read the book a few years earlier and the Tom White character was more prominent," De Niro told Deadline. "That was right for the book, but Marty and Leo's idea to focus on the relationship between Bill and Ernest made sense to me. They wanted to focus more on that dynamic instead of Tom White coming in and saving the day."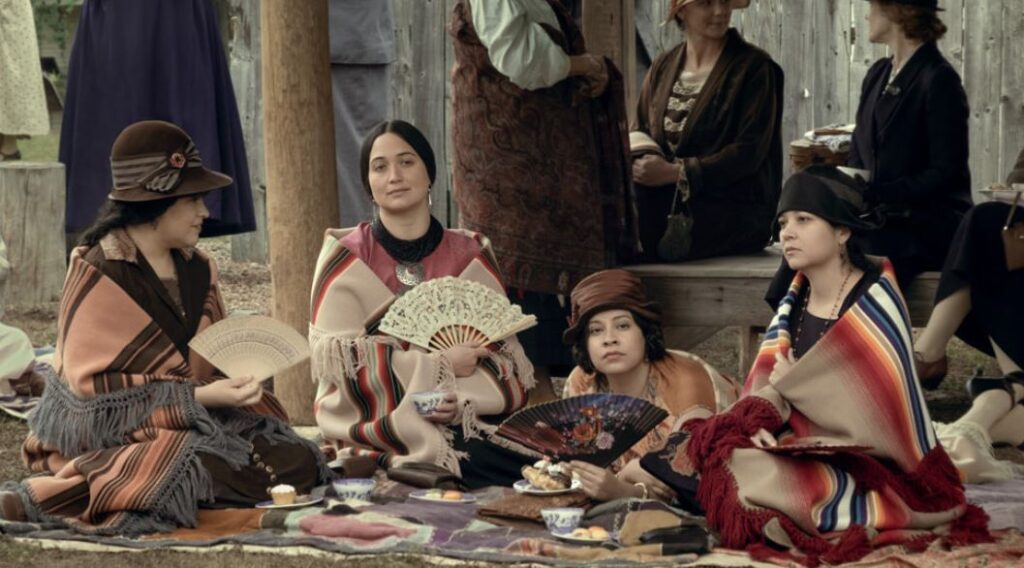 Killers of the Flower Moon has its world premiere coming up at the Cannes Film Festival on Saturday 20th May, and will release worldwide in cinemas on October 6, before streaming globally on AppleTV+.