WYATT'S BIRTHDAY
Boy, did I goof up.  B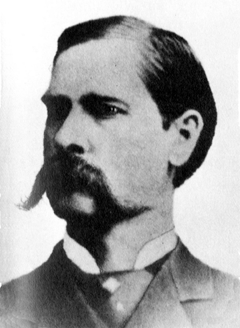 ack on the 19th I posted several special events that took place this week back in the Old West.  And I left out an event that took place on that very day back in 1848.  It was an event that's particularly important to fans of the OK Corral Shootout.
And I heard about it from several people too.
What was the event?  It was the birth of Wyatt Berry Stapp Earp, or just Wyatt Earp to all his close friends.
Sorry Wyatt.