Outer Range: Sci Fi Western Television Series
Thursday, May 26th, 2022 at 6:19 pm
Outer Range is an American science fiction Sci Fi Western television series created by Brian Watkins and starring Josh Brolin. It premiered on Amazon Prime Video on April 15, 2022.
Royal Abbott is a Wyoming rancher, fighting for his land and family, who discovers a mysterious black void in the pasture, following the arrival of Autumn, a drifter with a connection to Abbott's ranch. While the Abbott family copes with the disappearance of their daughter-in-law Rebecca, they are pushed further to the brink when a rival family, the Tillersons, try to take over their land.
In February 2020, it was announced that Josh Brolin had signed on to star in Outer Range. The Western television series is executive produced by Brolin, Brian Watkins, Zev Borow, Heather Rae, Robin Sweet, Lawrence Trilling, Amy Seimetz, Tony Krantz, and Brad Pitt through his Plan B Entertainment. In December 2020, it was announced that Lewis Pullman, Noah Reid, Shaun Sipos, and Isabel Arraiza had joined the cast, alongside Brolin, Imogen Poots, Lili Taylor, Tamara Podemski, and Tom Pelphrey.
The series marks Brolin's first television series role in nearly 20 years. The Western Sci Fi  series was filmed over the course of eight months in Las Vegas, New Mexico.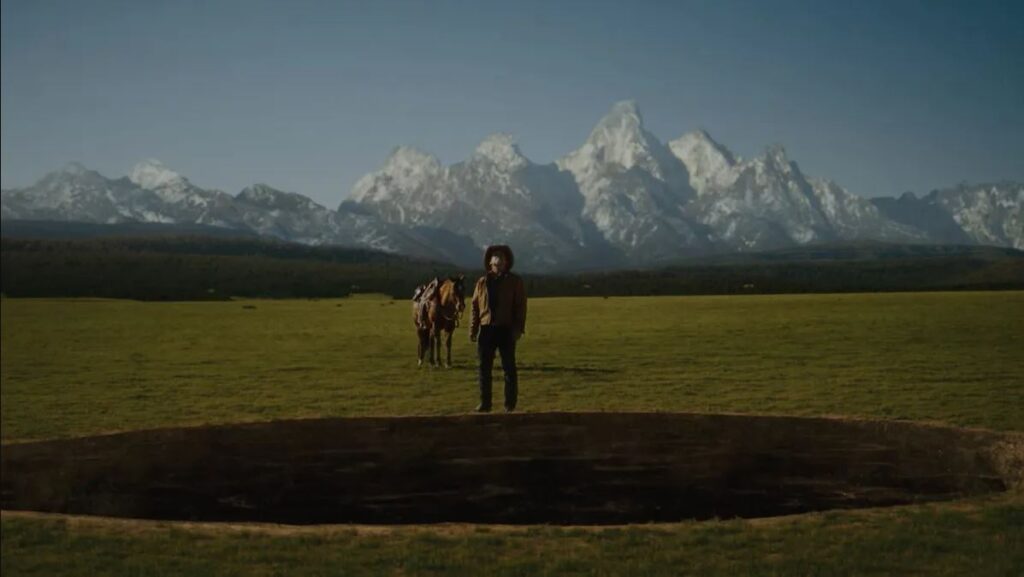 Creator Brian Watkins says: "That part of Wyoming is like God's country. The soil is so rich. The topography is so beautiful. It's one of the most miraculous, wondrous places on earth. And I think the reason it was important to keep them as a traditional ranching family that was really humble was to really explore characters that stand on values, that stand on principles that really embody what it means to not care about money, but to rather care about people and land and animals and things like that. I think over the course of the season, we also see how those principles are thrown into question and they're challenged and they're faced with the unknown in a certain way that it really helps each character look at the very ground that they're standing on and what it means to them in the midst of an inexplicable world."
Filed under: Film & TV
Like this post? Subscribe to my RSS feed and get loads more!