FOLLOWING THE LEGENDS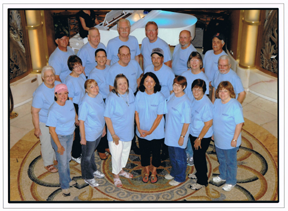 We've been away for a little over a week on our first Following the Legends cruise to Alaska.
What a ball!  There were twenty of us.  Sunny and I were able to meet some great people…A few of whom will continue as close friends.
The food was unbelievable, and the scenery was awesome.  Everyone saw whales.
We learned about the Old West, went on excursions and ate, ate, ate.
We're planning another cruise in August of 2013.  I'll be passing on information as things come together.