Pearl Hart and the Wild Old West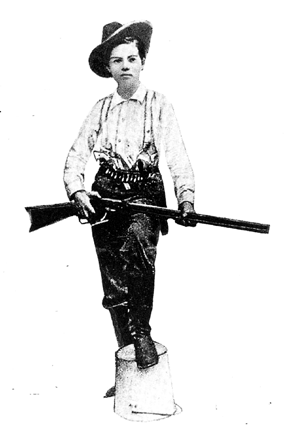 Just when everyone thought the wild Old West was gone, in 1899 a small slight woman by the name of Pearl Hart and her boyfriend held up a stagecoach in the Florence, Arizona area.
Their take was a little over $400. But they weren't able to spend it, because in a short time they were captured and jailed.
Shortly afterward, with the help of some men, Pearl escaped. But, because of her fame, she was recognized and returned to jail.
Pearl and her boyfriend were tried and convicted. The boyfriend got 30 years and Pearl got 5.
Pearl's life after she got out of jail is surrounded in myth. Some say she became "The Arizona Bandit" with Buffalo Bill and in vaudeville. Others say she married a Calvin Bywater and settled down to a life of domestic bliss.
Whichever one it was, Pearl never got crosswise with the law again.