Old West TV – Dr. George Goodfellow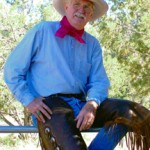 Dakota Livesay gives us a great story about a good doctor, …well maybe! Here is more info on Dr. George Goodfellow:
George Emory Goodfellow (December 23, 1855 – December 7, 1910) was a physician and naturalist in the 19th-century American Old West who developed a reputation as the United States' foremost expert in treating gunshot wounds. As a medical practitioner in Tombstone, Arizona Territory, Goodfellow treated numerous bullet wounds to both lawmen and outlaws. He recorded several significant medical firsts throughout his career, including performing the first documented laparotomy for treating an abdominal gunshot wound and the first perineal prostatectomy to remove an enlarged prostate. He also pioneered the use of spinal anesthesia and sterile techniques in treating gunshot wounds and is regarded as the first civilian trauma surgeon.