MAX BRAND
On this date back in 1919 western story novelist Max Brand published his first novel.  Max Brand was only one of 21 pen names that Frederick Faust wrote under.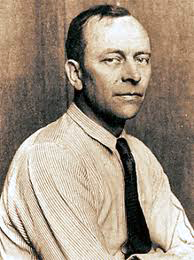 He wrote under pen names because he was embarrassed about writing pulp fiction.
Frederick claimed to dislike the American West and spent most of his adult life in Europe.  And he made no pretense to writing historically accurate western novels.  He wrote about the west of his imagination and he could tell a great story.
During his life Frederick Faust wrote more than 500 western serials and short stories.
Do we, as fans of the Old West, require more authentic fiction than a century ago?  If Max Brand were an unpublished author today, do you think he could find a publisher?