LIVING THE CODE
I'm excited to a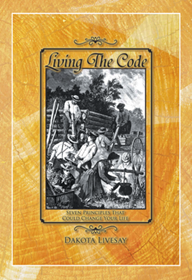 nnounce my long awaited book…at least it was long awaited for me…is now available. The book is titled "Living The Code" and is based on seven principles that represent the precepts developed on America's frontier and made us a great country.
Since 2004 I've been promoting these principles through Chronicle of the Old West publication and our radio shows.
This is a book I truly believe has the capability of changing a person's life. To get more information go to www.LivingTheCode.com.