END OF TRAIL
We're headed to End of Trail that's taking place at the SASS Founder's Ranch east of Albuquerque.

This is the Internationa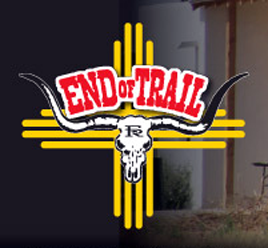 l Championships of the Single Action Shooters Society. There will be participants from most states and several foreign countries. Cowboy Action Shooting is truly an international sport. As well, it's a family sport. Not only men, but their wives and children participate.

If you happen to be attending either as a contestant or visitor, stop by our booth and tell us you're a part of Cowboy to Cowboy. We'll give you a free CD or Old West stories.