BATTLE OF PALO ALTO
On this date back in 1846, Zachary Taylor led American forces against an attacking Mexican Army in the Battle of Palo Alto.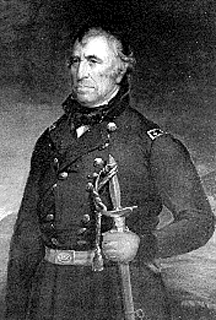 Mexico had never recognized the independence of Texas, and when the U.S. annexed Texas, Mexico sent troops into the disputed Rio Grande River area.
President Polk ordered General Taylor into Texas to defend the border. It was viewed by Mexico as a hostile invasion and the Mexican Army attacked the American forces.
Although the Mexican forces were much larger in number, General Taylor was not only victorious in this battle; he won four additional battles and gained control over the three northeastern Mexican states.
Incidentally, as a result of these and other victories, Zachary Taylor became a national hero referred to as "Old Rough and Ready". This eventually catapulted him into the Presidency. Unfortunately, he was a much better general than President.